The world premiere of our documentary film 'The turban weavers of Bhujodi,' directed by Gourab Ganguli took place at Xtant's textile event in Spain. The film focuses on the tiny world of Bhujodi, and how with the appropriate attention, Shamji Bhai Vankar and his family have carried on the Bhujodi weave tradition in its purest form. The film also serves as a portrayal of the Bhujodi weave craft, with contributions from notable figures. The film is made with sensitivity to the world of Indian handicrafts and its people.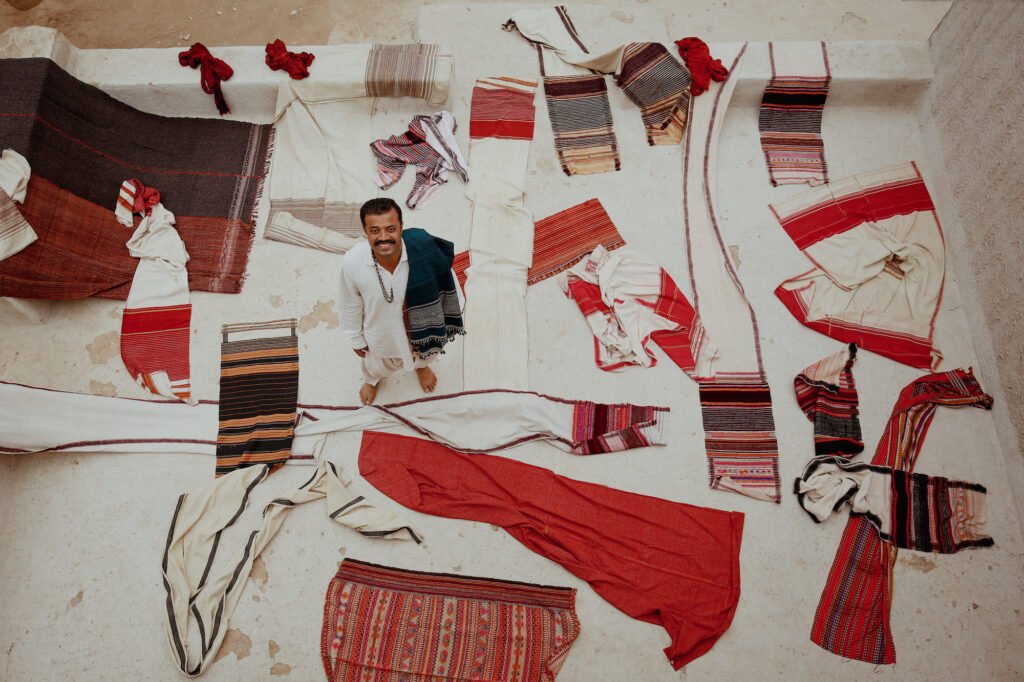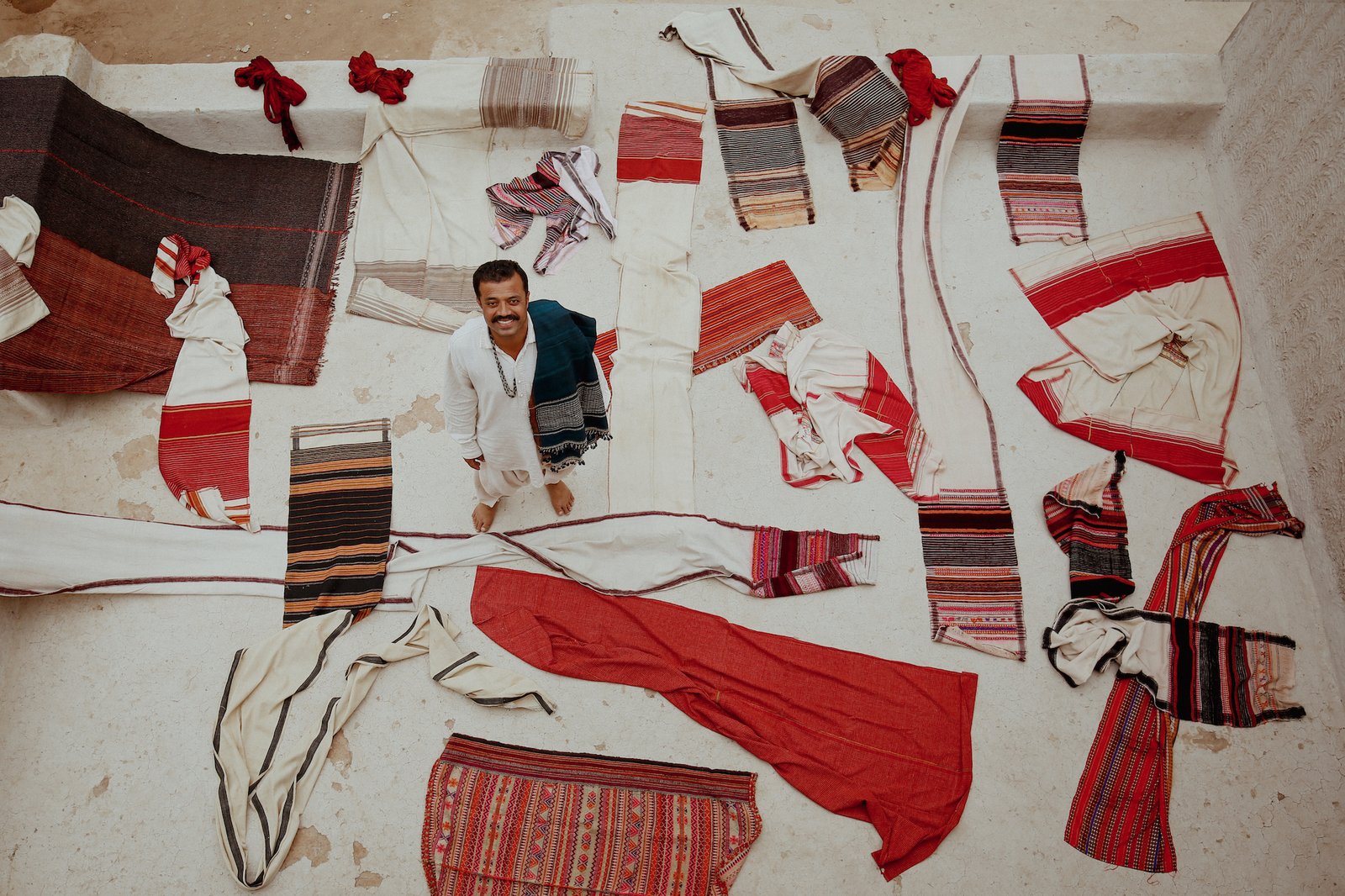 During her Master's degree at NID in the year 2006, Chinar Farooqui, founder and creative head of our brand, formed a strong affinity with Kutch. She believes that craft is more than just technique, skill, culture, and traditions; it's also about the place and the people residing within the region.
For the past ten years, our founder had been attempting to find the vocabulary of her creativity in India's indigenous crafts. And the way she does things is heavily influenced by the conservationist attitude that the people at the National Institute of Design have developed in such a beautiful way. From that perspective, when she first met Shamjibhai ten years ago, they discovered a design language rooted in the work that Shamjibhai's family has been preserving for generations. It was easy for them to collaborate because she was interested in research and Shamjibhai was interested in preserving the core essence of his craft, which is linked to his identity, not only his own but also the identity of his people's homeland.
It took some time for them to get to the point where they both could appreciate what was coming out of both ends of the effort. Around 2016, Ms. Farooqui felt compelled to tell the story that inspired her to devote her life's work to preserving and working with Shamjibhai, and she needed someone to take a close look at what she was seeing. That's when she met Gourab Ganguli and she knew he was the right fit because they spoke the same language and he, too, was a graduate of NID. Making a product film or assembling something for someone was their primary goal.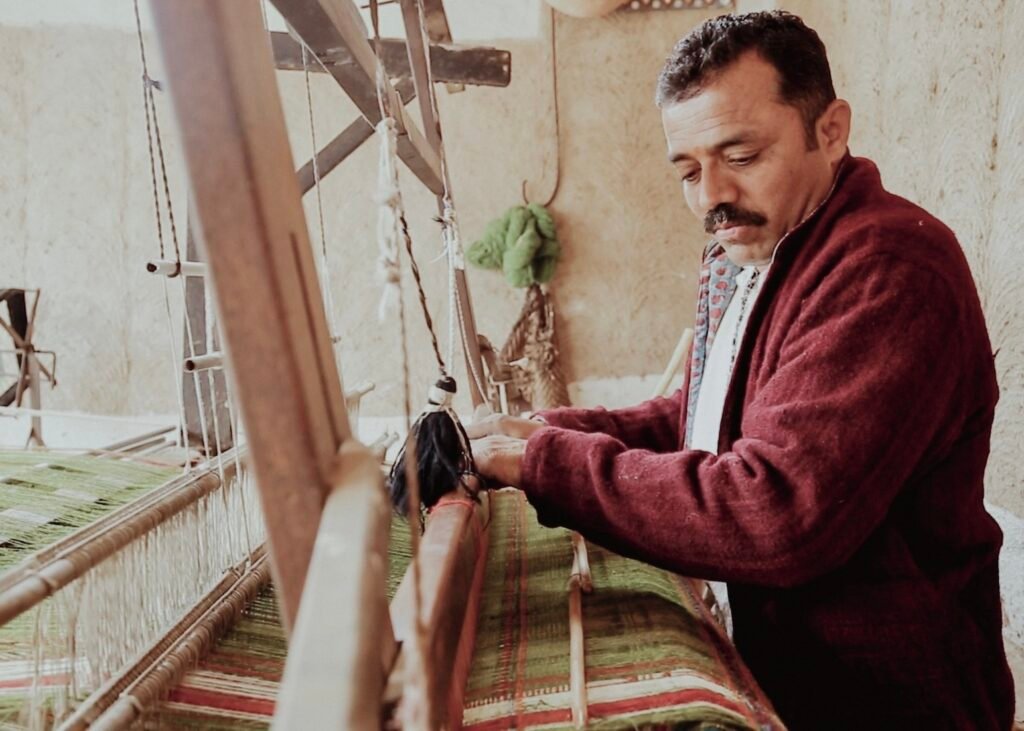 Today, more than anything else, our founder cherishes her relationship with Shamji Bhai. As a result, she believed the movie was necessary. She was extremely fortunate to connect with someone, and it all stems from NID. Shmjibhai had also been very generous that he opened up his own world to us and this is not a film that says everything about it but we attempted to create an authentic portrait of Shamji Bhai, his people, and the values that he represents.